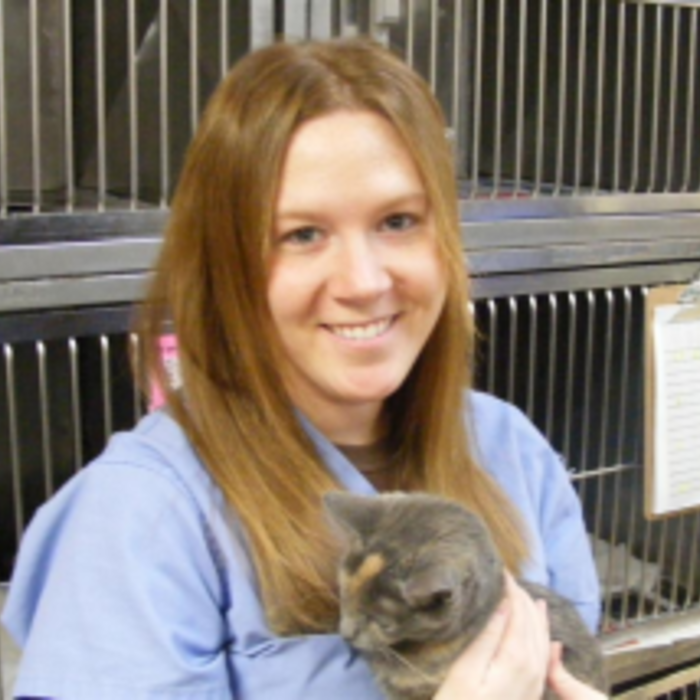 Allison Roberts,
DVM
Auburn University 2007
I started working here in June '07 after graduating from Auburn University College of Veterinary Medicine. Before that, I was in school in my home state of Kentucky attending Western Kentucky University. I enjoy anything outdoors, especially camping, canoeing, and hiking. My husband, Sean, and I also love to ride our bikes in the forest preserves. We have two dogs, a collie named Gracie and an Australian cattle dog named Red as well as two cats.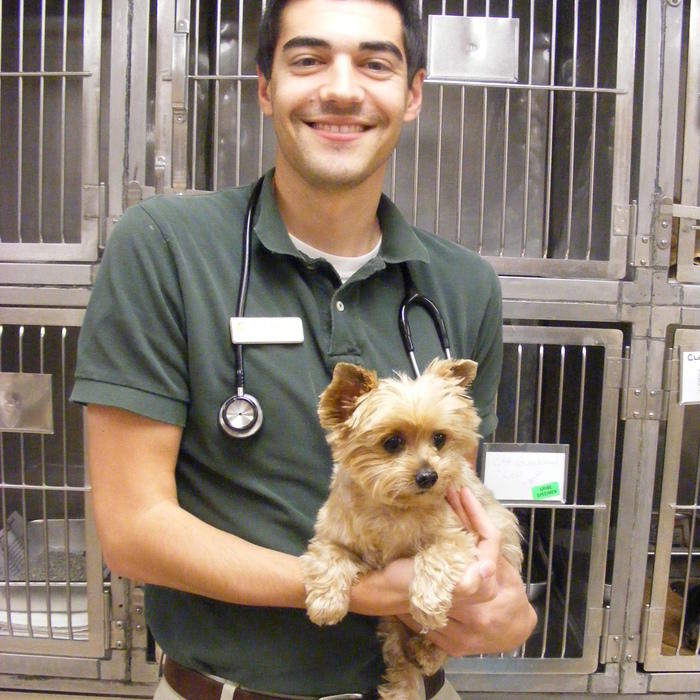 Chris Obradovich,
DVM
University of Illinois 2009
I originally started working at DuPage back in the summer of 2000 as a receptionist. While working at DuPage I had decided that it is where I truly belong and wanted to expand my knowledge. After working as a receptionist for a short time I took my turn as a kennel assistant and then cross-trained as a vet technician. Over the years I attended the University of Illinois and received my doctorate in Veterinary Medicine in 2009. I worked for other animal hospitals before coming back to DuPage fulltime at the end of 2010. Not only do I get to rejoin the DuPage staff that I grew up with, I get to interact with clients that I haven't seen in years.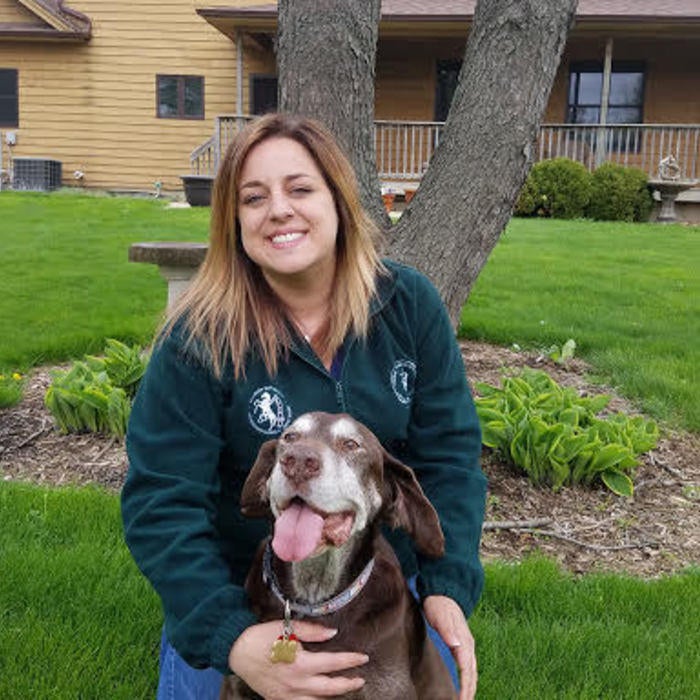 Ashley Forti,
BVMS, MRCVS
University of Glasgow School of Veterinary Medicine 2015

Dr. Forti grew up in Crystal Lake, IL. She received a Bachelor's Degree in Animal Science: Pre-Veterinary Medicine from the University of New Hampshire. She then attended veterinary school in Scotland, UK, graduating with Commendation from the University of Glasgow School of Veterinary Medicine and Surgery (Class of 2015). While in veterinary school, she spent 2 years as the President of the Glasgow University Veterinary Zoological Society, obtained the VBMA Silver Business Certificate, and was captain of the Glasgow Vet Women's Soccer ("Football") Team. Upon graduation from vet school, Dr. Forti continued her veterinary education by completing a 1-year rotating small animal internship at Veterinary Specialists and Emergency Services in Rochester, New York. There she gained advanced training while rotating through several different specialty services including emergency medicine, surgery, internal medicine, neurology, radiology, ophthalmology, and general practice. Dr. Forti's professional interests include surgery, oncology, and pain management.
Dr. Forti has a young Russian tortoise named Boris that she rescued while in vet school. Both Boris and her British husband Mike packed up their bags and made the big move from the UK to Chicago. In her free time, Dr. Forti enjoys exploring the city, watching and playing soccer (an Arsenal fan by default!), boating, traveling, vegan cooking, and cheering on her Chicago Bears!