DuPage Animal Hospital is here to help you. Our goal is to extend your pet's life and give them the care they need to live happy lives. Meet the team who makes that possible!
OUR DOCTORS
---
GARY G MAVES, DVM
University of Illinois 1970 Dr. Maves owns and operates the DuPage Animal Hospital. Dr. Maves received his B.S. from the University of Illinois in 1968 and his D.V.M. from University of Illinois in 1970. During the next 8 years after Vet school, Dr. Maves worked as a large animal vet in Alpha, Ashton, Stronghurst, and La Harpe, Il. Then he changed to small animal practice and moved to DuPage Animal Hospital in 1978. Dr. Maves' special interests are bone, skin, and ear problems in dogs and hyperthyroid problems in cats. He has taken many courses in CO2 laser surgery.
---
MARY FELT, DVM
University of Illinois 1994 Dr. Mary graduated from University of Illinois in 1994. Her interests include internal medicine and shelter animals. Dr. Mary has two wonderful children, Keira and Garin. Many believe that Keria is a young veterinarian at heart and will follow in mom's footsteps. She also shares her home with two wonderful German Shepherds, a spunky cat, three skinks, a White's Tree Frog, and a husband.
---
NICOLE DIGIACOMO, DVM, CVPM
University of Illinois 2005 Dr. Nicole DiGiacomo received her DVM from the University of Illinois in Champaign-Urbana and her bachelor's degree from Augustana College in Rock Island, Illinois. She grew up right here in Villa Park and is a graduate of Willowbrook High School. Her interests include internal medicine, surgery, and dentistry. Recently she completed the Veterinary Management Institute, a mini-MBA program through Purdue University Krannert School of Management and the American Animal Hospital Association. In 2017, Dr. DiGiacomo was certified as a Fear Free Veterinary Professional. Dr. DiGiacomo enjoys the challenges of providing her patients with the highest standard of medical care along with the interaction with both owners and their pets! Dr. DiGiacomo enjoys spending time with her family, two dogs and cat.
---
ALLISON ROBERTS, DVM
Auburn University 2007 I started working here in June '07 after graduating from Auburn University College of Veterinary Medicine. Before that, I was in school in my home state of Kentucky attending Western Kentucky University. I enjoy anything outdoors, especially camping, canoeing, and hiking. My husband, Sean, and I also love to ride our bikes in the forest preserves. We have two dogs, a collie named Gracie and an Australian cattle dog named Red as well as two cats.
---
CHRIS OBRADOVICH, DVM
University of Illinois 2009 I originally started working at DuPage back in the summer of 2000 as a receptionist. While working at DuPage I had decided that it is where I truly belong and wanted to expand my knowledge. After working as a receptionist for a short time I took my turn as a kennel assistant and then cross-trained as a vet technician. Over the years I attended the University of Illinois and received my doctorate in Veterinary Medicine in 2009. I worked for other animal hospitals before coming back to DuPage fulltime at the end of 2010. Not only do I get to rejoin the DuPage staff that I grew up with, I get to interact with clients that I haven't seen in years.
---
---
OUR STAFF
---
BRIAN, MANAGER BS BUSINESS MANAGEMENT
I started working as a receptionist in the summer of 2000 as a part-time job.
I spent a few years attending DeVry Institute of Technology studying Computer Programming and T-Comm before finishing my bachelor's in Business Management.
After working with everyone at DuPage for many years I have grown to see everyone as family more than coworkers.
Additionally, it's great to be able to interact with our clients for so many years as I feel I have grown very close to them.
When I'm not at work, I love to spend time with my wife and three beautiful daughters.
I have had my fair share of animals throughout the years – including rats, chickens, frogs, and bearded dragons.
Our current four legged family at home includes a Pug, an American Bully, and a few cats.
Working at DuPage has given me the opportunity to work with great rescues to find our wonderful pets.
---
JUDY FRONT DESK
I've been at the DuPage Animal Hospital since '85 and have done everything from kennel work to reception. I enjoy working with both the animals and the clients, neither of whom bite too hard!! I also have my own pet sitting service called Critter Sitters.
---
NANCY FRONT DESK
I started working at DuPage Animal Hospital in July of 1988 as a receptionist. I really like working with the animals but even more than that I like talking with all our clients. I like hearing stories about their pets and sharing stories about my four cats. Some of you may remember when I had twelve cats at one time, and although I loved this all, the house is much quieter now. When I'm not taking care of the cats I enjoy collecting travel brochures, garage sales, and gaming.
---
KIMBERLY FRONT DESK
Having always had a passion and desire to work with animals, I finally had the opportunity to make my dream come true. In the year 2000 I started working here as a receptionist and still do to this day. My home is filled with the love and affection of my five boys, a terrific husband and several dogs and cats. Living in the country offers us a lovely yard for our "pups" to romp and play with plenty of room.
---
JULIE, FRONT DESK
I started here in 2009. I love spending time with my family, including my furry kids as well In my spare time, I like to work out and I double as a personal trainer. Another one of my favorite pastimes is partaking in sporting events on the tele'. One of the perks of my job is getting to talk with different types of people on a regular basis. I enjoy working with my coworkers who at times are more like family.
---
MARY, FRONT DESK
I have worked as a receptionist here since 1991. My hobbies include fishing, muscle cars, and weekend cruises. I have a love for all animals, but have a weakness for Standard Poodles.
---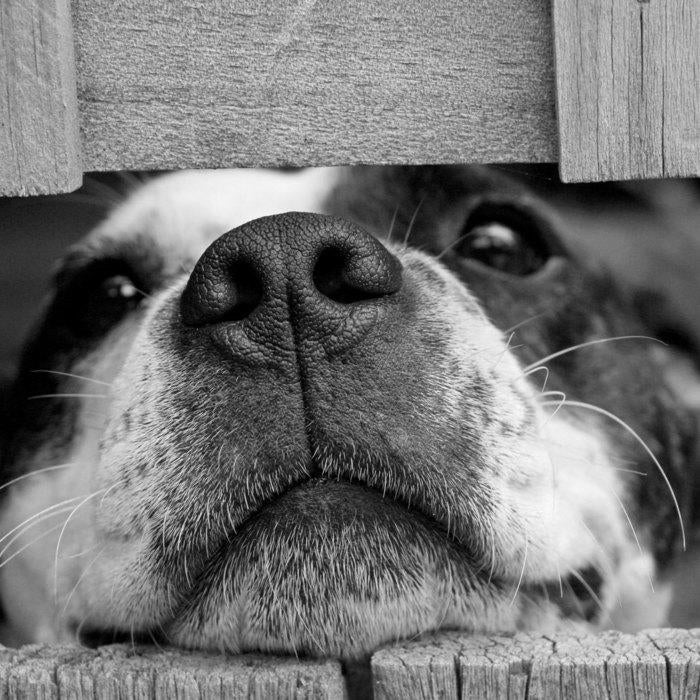 EMILY, FRONT DESK
Bio coming soon!
---
MELANIE, FRONT DESK
Bio coming soon!
---
TYE, VETERINARY TECHNICIAN
I started working at DuPage in 2001 in the kennel. Quickly after working in this position I worked my way into being a vet tech. I enjoy my job as I have always enjoyed sharing my time and life with cats, dogs and my ferrets. In my spare time I enjoy scrap booking and my favorite football team, Green Bay Packers.
---
ABBY, CVT
Joliet Junior College 2016 I have been working here at DuPage since May of 2006. I began as a kennel technician and currently work as a vet tech. Being a vet tech has been very rewarding and I am looking forward to furthering my education and becoming a veterinarian. I am excited to see what the future has in store for me here at DuPage and the experiences.
---
NICKI, VETERINARY TECHNICIAN
Nicki has been working with pets since 2007. She first started her adventure by bathing dogs and cats. After working in the grooming industry, she came to us in 2012 and has been a Veterinary Technician with us ever since. When she's not hanging out with her adoption cat Autumn, she enjoys going to concerts and traveling with her husband.
---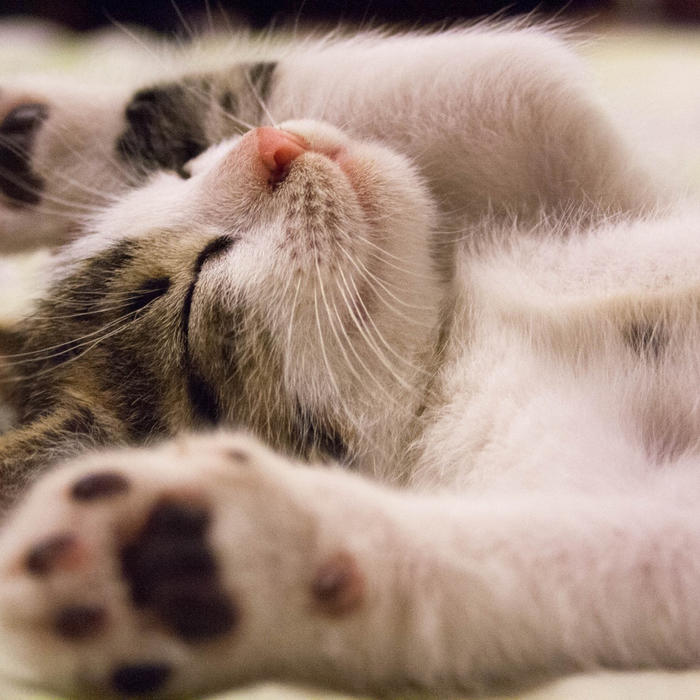 VICKY, VETERINARY TECHNICIAN
Hi! My name is Vicky and I started working at the clinic in 2007. I have an American Bulldog mix, named Kevin, and 5 cats (Stewart, Mr. Marbles, Kitty, Romeo and Calypso). I have worked with animals for 24 years, including 14 years spent volunteering & working for a local humane society. I have attended several animal behavior seminars and I am certified by the American Red Cross in Pet First Aid. Here at the clinic, you will find me working as a veterinary technician and occasionally as a receptionist or kennel technician.
---
---
GLORIA, VETERINARY TECHNICIAN
My name is Gloria and I am completing my last 2 semesters of undergrad at Aurora University where I'm double-majoring in Biology and Health Science, and obtaining a minor in Chemistry. After graduation, I hope to complete my master's in Medical Lab Science. When I'm not in class, studying, or working, I enjoy relaxing with my 2 dogs – Moonie and Brick – and my life-partner, Justin.
KATHERINE, VETERINARY TECHNICIAN
Bio coming soon!
---
JULIA, VETERINARY TECHNICIAN
My start at DuPage Animal Hospital began in the summer of 2018 when I was shadowing the vets and the technicians. I was shortly hired in the kennel position and have been here since then. My time at the clinic along with my two summers spent volunteering at an animal wildlife center are all experiences that molded the strong dedication I now have for caring for animals. I want to one day become a veterinarian. In the fall of 2019 I will be attending The University of Illinois at Urbana-Champaign and I will pursue a degree in Animal Sciences with a concentration in pre-veterinary medicine. In college I will also be furthering my study of the Spanish language in hopes of one day becoming fully bilingual. Outside of work, I run a club at my high school called "Animal Welfare Club" in which we raise money and hold food/supply drives for various shelters. I also enjoy traveling, spending time with my family, friends, and my pets Briggs (Basset/Boxer mix), Marty (Pitbull), and Bunny (Rabbit).
---
JONATHAN, VETERINARY TECHNICIAN
Bio coming soon!
NICOLE, KENNEL TECHNICIAN
Bio coming soon!
DANNY, KENNEL TECHNICIAN
Bio coming soon!
---